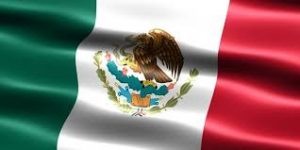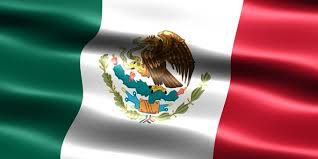 I found this great article pointing out 5 very important things when considering hiring employees in Mexico.  If you are not ready to take this next full step of hiring full-time direct employees in Mexico, TMC may be able to help.   For the past several years we have been providing clients with contract staffing services in Mexico.  During this time we have built a vast database of technical candidates.  TMC has IT, broadcast and AV engineers as well as field engineers, sales professionals, and customer support specialists.  Let us know if we can be of any assistance.
Mexico is widely known for being heavily protectionist towards the employee when it comes to the country's labor law. Many foreign companies find that employment regulations in Mexico differ considerably to those in their country of origin and it is therefore strongly advised to employ a good labor law lawyer before hiring any workers.
All employment relationships entered into within the Mexican jurisdiction are governed by the Mexican Federal Labor Law (FLL) which was enacted in 1970 and updated with a new reform in 2012, and also subject to the Mexican Social Security Law, Safety, and Hygiene Legislation, and finally the Mexican Constitution, dating all the way back to 1917. Below are five key things your company should consider when employing workers in Mexico.
Hiring Foreign Employees: Foreign Workers may only make up 10% of a company's labor force in Mexico and the company must be formally registered to hire foreign employees and support the necessary working visa. The exception to this is that in relation to directors, general managers, and administrators, all hiring restrictions are removed, meaning that up to 100% of employees in this respect can be foreign.
To Directly or Indirectly Employ: As complying with Mexican labor and social security law can be quite complicated, many employers opt to engage employees through a local subsidiary or service agent. This can reduce the foreign company´s exposure and obligations which might lead to the company being taxed as a Permanent Entity (PE).
Obligations: The employer obligations with regard to the employee include (but are not limited to) the following: –
Entering into a formal written employee agreement
Complying with all legislation
Paying salary weekly or bi-monthly
Retaining and paying tax, social security, housing, and retirement contributions
Granting all benefits required by the labor law
Registering employees with the Mexican Social Security Institute IMSS within 5 days
Providing proper tools and equipment
Implementing proper health and safety protocols
Employment Agreements: A contractual agreement between the employer and employee in Mexico arises almost immediately upon the engagement of the employee, and the burden of responsibility for the establishment of a formal contract lies with the employer. This means that even if you do not have a written contract with your employee the law will deem one to exist. There is no necessity to register any agreement for it to be enforceable. The fundamental point to remember is that the employee will have all rights in accordance with Mexican labor law irrespective of the (spoken or written) nature of the employment.
With this in mind should a litigation case arise, the burden of proof will be on the employer to establish the working conditions that were in place. In the event of an employee termination, at any subsequent trial some of the key things any employer would need to prove are as follows: –
Date of employment
Contract
Working hours
Position
Salary
Absences
Termination causes
Following of proper dismissal procedure
Holiday provision and pay
Payment of premiums
Payment of profit sharing
Registration to and payment of the National Housing Fund
Unions: Employee Unions play a significant role in workplaces in many companies in Mexico and any foreign employer should be aware of the regulations surrounding them. Unions have the right to form and affiliate employees and have the power to require an employer to sign a collective bargaining agreement. While foreign employees may join a union they cannot be part of any union executive committee.
If you need further advice about hiring employees in Mexico for your company, don't hesitate to contact us at mexico@bizlatinhub.com or leave your comments below.
Source: https://www.linkedin.com/pulse/five-things-consider-when-hiring-employees-mexico-craig-dempsey